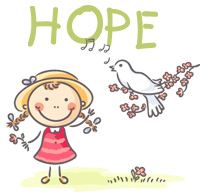 Dr. Fava is a licensed New York State Clinical Psychologist specializing in working with children and families. Dr. Fava has experience diagnosing and treating numerous childhood disorders and difficulties faced by the families of these children.
Dr. Fava provides psychological services to help children and parents lead meaningful and vibrant lives. Disruptive behaviors, changes in the family structure, traumatic experiences, and developmental changes are some of challenges families are faced with. Whether the school work has become too challenging, your child's behaviors seem unmanageable, or you are concerned about your child's academic, social or emotional development, services provided by Dr. Fava can help. Such challenges are often accompanied with worry and concern as parents are struggling to identify and meet their child's changing needs. Parents are faced with decisions on how to discipline, manage, and foster their child's physical, social and emotional well-being.
Services with Dr. Fava aim at helping parents sustain a healthy and enjoyable relationship with their child. Dr. Fava offers individual, parent-child (dyadic), group, and individual parent consultations services to those seeking support, guidance, and meaning to what is taking place within themselves, their child, or their family.
Dr. Fava's Tip of the Month

Start off the school year on the right foot! Time management is key in helping your child succeed. Modeling time management in the home is a simple way to get both your family and child on track! A consistent routine will keep the household organized and will help your child complete their responsibilities in an efficient manner. Keep the routine consistent and simple...it will be easy to implement, easy to follow and become second nature. Good habits become great life skills!